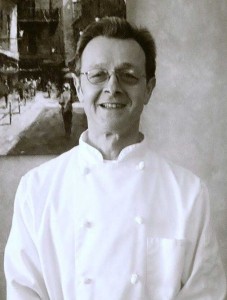 Franco Faggi
By now many of you may know that in early July I have opened a small 30 something seats BYOB restaurant in the heart of East Falls, at 3572 Indian Queen Lane, Philadelphia, PA 19129. My name needs no introduction to the Philadelphia restaurant scene.
Though from nearby Mount Airy, I was not familiar with many East Fallsers until Franco's Trattoria launched in 2007 at 4116 Ridge Avenue. In the past two and a half years, I have brought a small bit of Italy to the neighborhood, providing a comfortable environment, comprehensible menu, sophisticated dishes, and affordable prices, all with a smile. During this time, I am grateful to have been embraced by the community, especially the residents of East Falls, many of whom I have developed friendships with that will last a lifetime.
Thank you for your support and loyalty.
Franco