Welcome to Fiorino, Franco Faggi's new BYOB restaurant located in the heart of East Falls (Philadelphia).
(215) 843-1500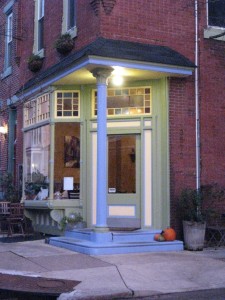 LUNCH
Monday to Friday 11:30 AM to 2:30 PM
DINNER
Monday to Thursday 5 PM TO 9:30 PM
Friday & Saturday 5 PM to 10 PM
Sunday 4 PM TO 9:00 PM
RESERVATIONS STRONGLY SUGGESTED!
Credit cards accepted (Visa, MC, Discover and Amex)
Closed New Year's Day, Memorial Day, Independence Day, Labor Day, Thanksgiving and Christmas
* * *
 * * *
Sunday December 22nd, Monday December 23rd and Tuesday December 24th, 2013
 Traditional Italian Christmas Eve
"Feast of the Seven Fish"

It will be offered all three evenings. Please note, if you are opting for this, everyone in the party must have this menu.
Reservations only! Space is very limited, so book your table early!
* * *
Tuesday December 31, 2013
New Year's Eve Dinner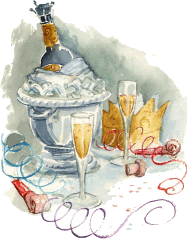 Join us on welcoming 2014! Four course dinner with multiple choices per course, bring along a great bottle of wine or champagne.
Seating is very limited, so book early!
* * *
* * *
Read Craig LaBan review of Fiorino
, "The Philadelphia Inquirer" Sunday November 27, 2011.

* * *
Tel: 215-843-1500