"COOKING CLASSES"
with Franco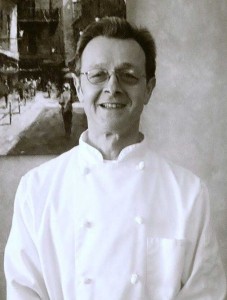 These  cooking classes are in high demand and in order to give everyone interested a chance to attend 
there is a limit of one class per person per season.

Each class will consist of 12 attendees and will begin at 9:30 AM in the kitchen of Fiorino. Of course we'll prepares Italian dishes, mostly from the restaurant current menu. Lunch will take place at class end (around noon) and we'll savor the menu we'll have prepared.  $10 per person to pay for the provisions for the class, at season's end,  any left over money will go to a local food bank.
* * *
UPCOMING COOKING CLASSES
Fall/Winter 2016 and Spring 2017
Registration has ended.
If you have signed up for these classes, you'll be notified of the available openings dates.
* * *
 * * *